Upcoming Events
The Registrations for this event are now closed. We have reached our capacity. See you in Indianapolis.
2022 Kiwanis International Indianapolis Combined District Dinner
Sponsored by the Indiana, Michigan, Rocky Mountain and Southwest Districts
Friday June 10 6PM – 9PM at the Slippery Noodle Inn 372 S. Meridian St. Indianapolis
Seating is limited so we are offering your districts an opportunity to register between March 1 and March 31 before we open it up to other districts. The flyer will describe what's included. We think it will be a fun, memorable evening for all Kiwanians. Net proceeds, if any, will be donated to the Kiwanis Childrens Fund.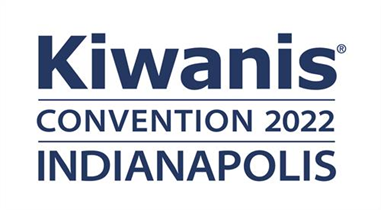 2022 Kiwanis International
Education and Leadership Convention
JUNE 8-11, 2022
INDIANAPOLIS, INDIANA, USA
Registration open March 15, 2022 – May 1, 2022. REGISTRATION IS NOW CLOSED
Under 18 years of age: Free admission to general sessions and education tracks. Contact convention@kiwanis.org for more details about fees for lunches and other events.
The Kiwanis Annual Meeting on Saturday, June 11, 2022, will be streamed live online and can be viewed for free. Watch kiwanis.org for streaming information. *Club delegates must attend the Kiwanis International Annual Meeting in person to vote.